Flat plate solar collector project
---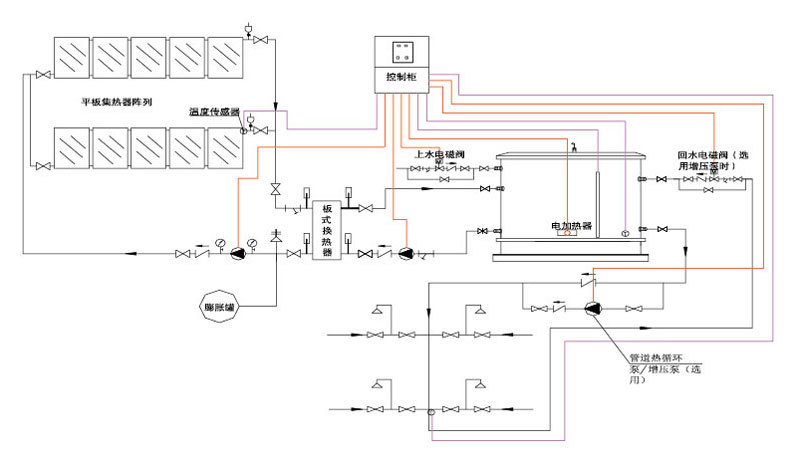 Principles and Characteristics:
● The secondary heat exchanger solar water heating systems, solar collector system operation under pressure, using anti-freezing working fluid in the collector system to avoid fouling in summer and freeze blocking in winter.
● This system uses a single tank setup, tank non-pressure, generally used for timing heating water occasions.
● Automatically water-injecting, collectors automatic temperature cycle, automatic heating and heating water piping loop, manual water-injecting, manual heating, manual pipe loop, manual collector loop.
● Auxiliary heating method depends on user's requirements and the actual situation, the general auxiliary heat source are electricity, gas, fuel and so on.